The Philharmonic Gets Dressed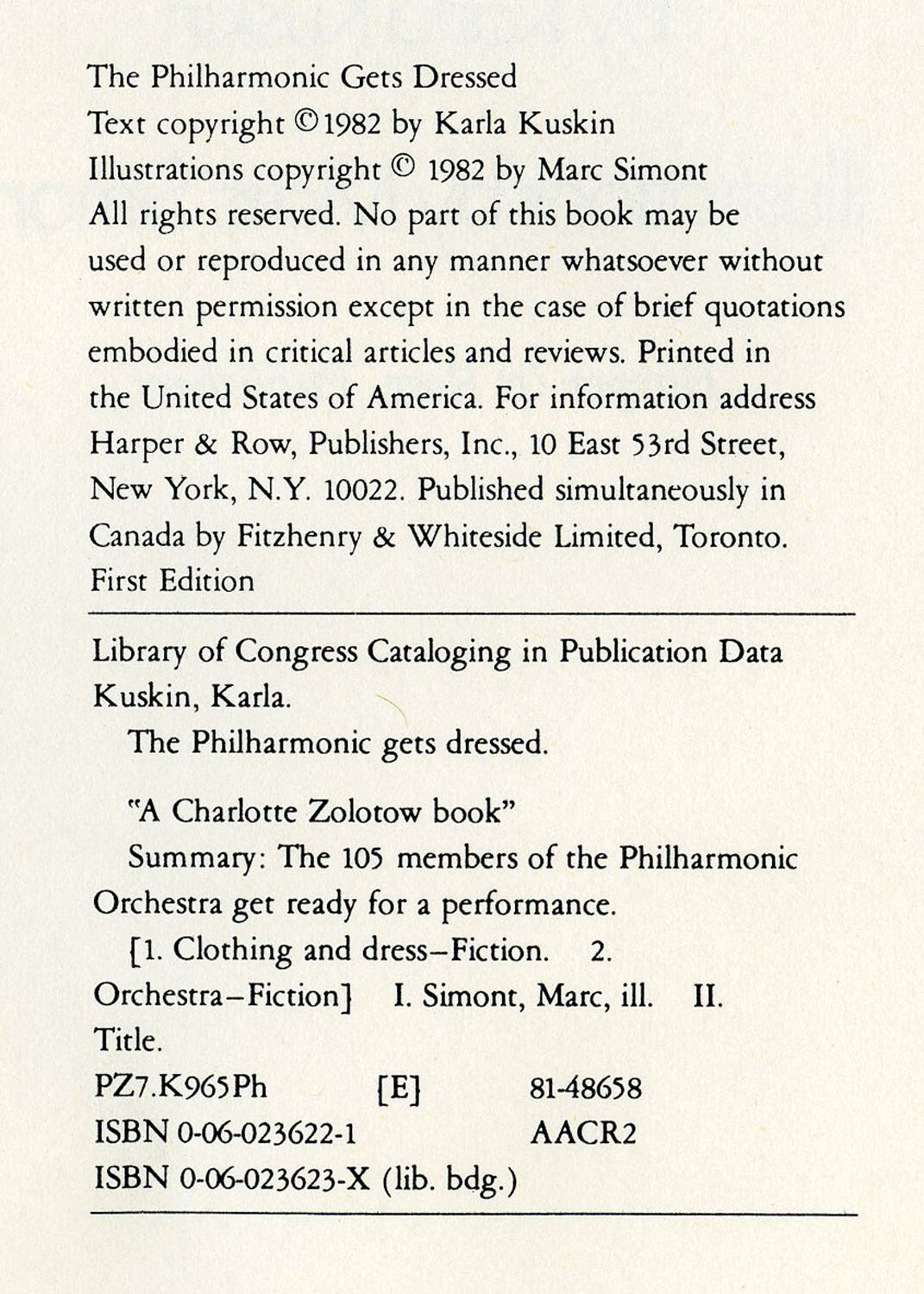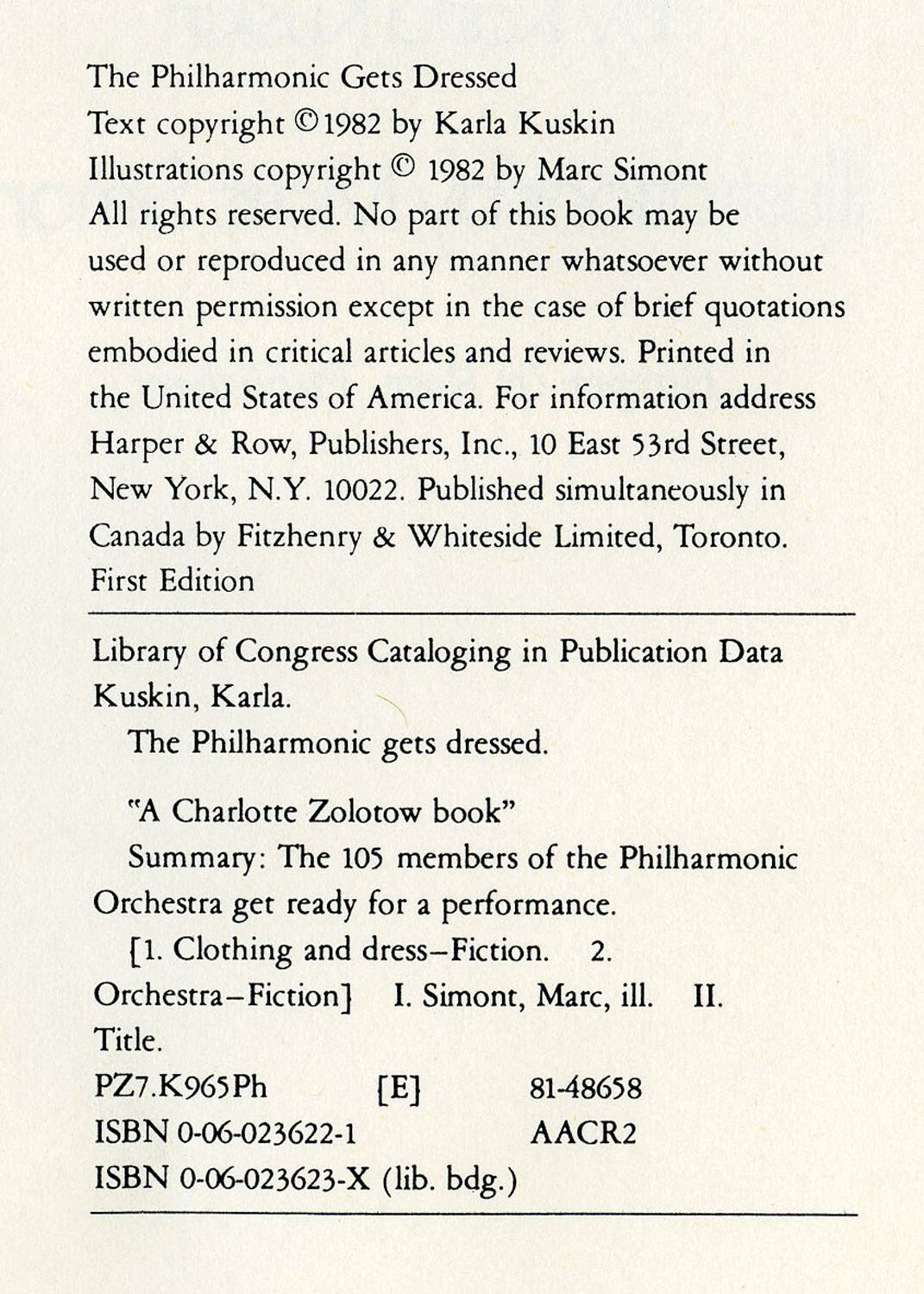 The Philharmonic Gets Dressed
Kuskin, Karla. Illustrated by Marc Simont. NY: Harper & Row, 1982. 8vo. First edition. Color pictorial cloth. Dust jacket.
Click on Large Picture Above for a Full-Page View.
How the adult world works is often a mystery to children. Karla Kuskin's The Philharmonic Gets Dressed follows the 105 members of the Philadelphia Philharmonic as they dress, gather, and prepare to play music. With amusing illustrations by Marc Simont including bathing scenes, men and women in their underwear, putting on tuxedos and dresses, hailing cabs, preparing their instruments, and placing themselves on stage. Great fun! A first edition in Fine condition in a Fine dust jacket.