The Dwindling Party (Pop-Up)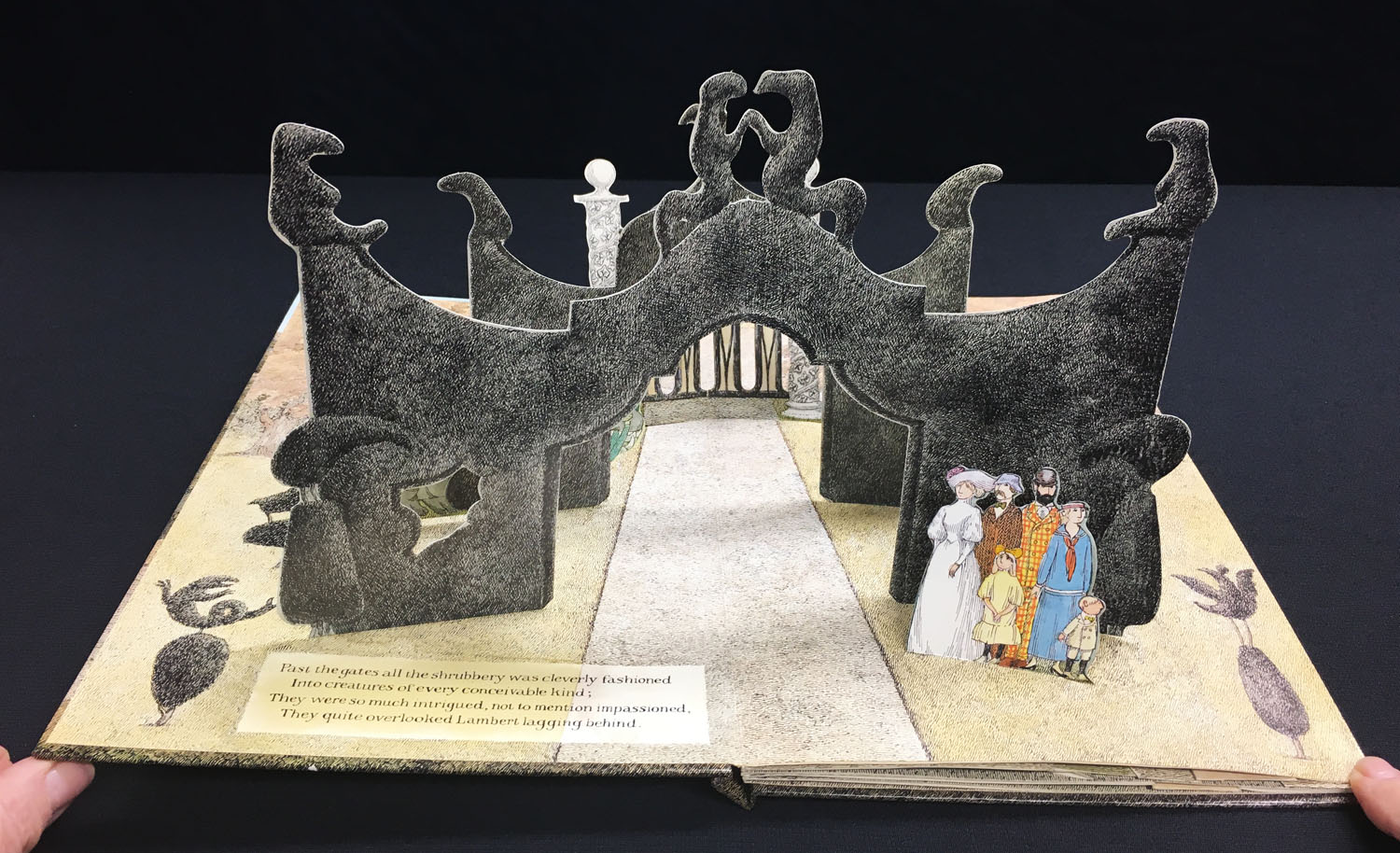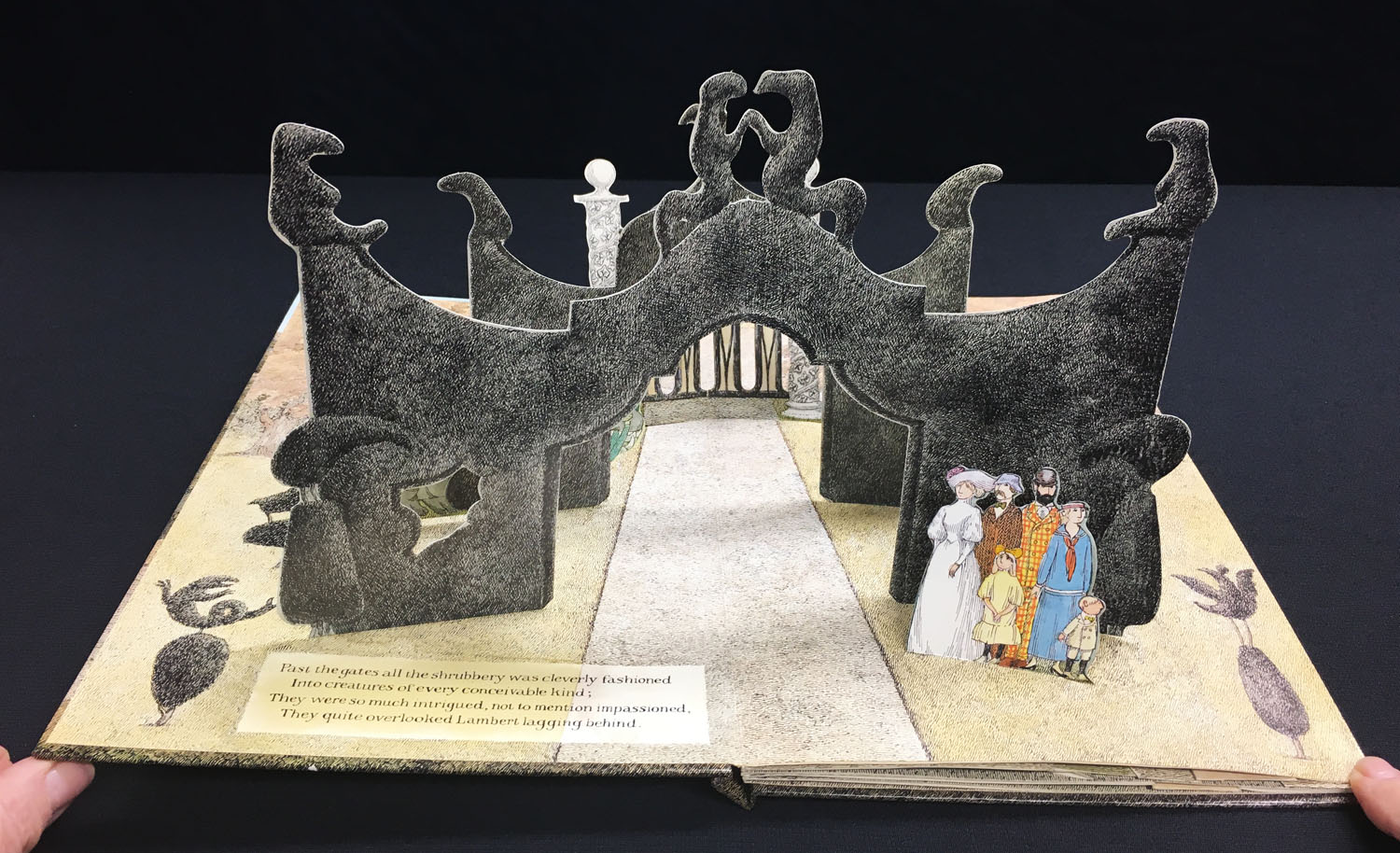 sold out
The Dwindling Party (Pop-Up)
Gorey, Edward. NY: Random House, 1982. 4to. First edition. Color pictorial boards.
Click on Large Picture Above for a Full-Page View.
The Dwindling Party was Edward Gorey's only true pop-up book and relates...in the the author/illustrator's inimitable macabre style...the hilarious story of the MacFizzet family, disappearing one by one at Hickyacket Hall. All pop-ups and movable plates in fine working order. A near Fine first edition of this fun title.