James Gurney's Dinotopia Pop-Up Book (Pop-Up)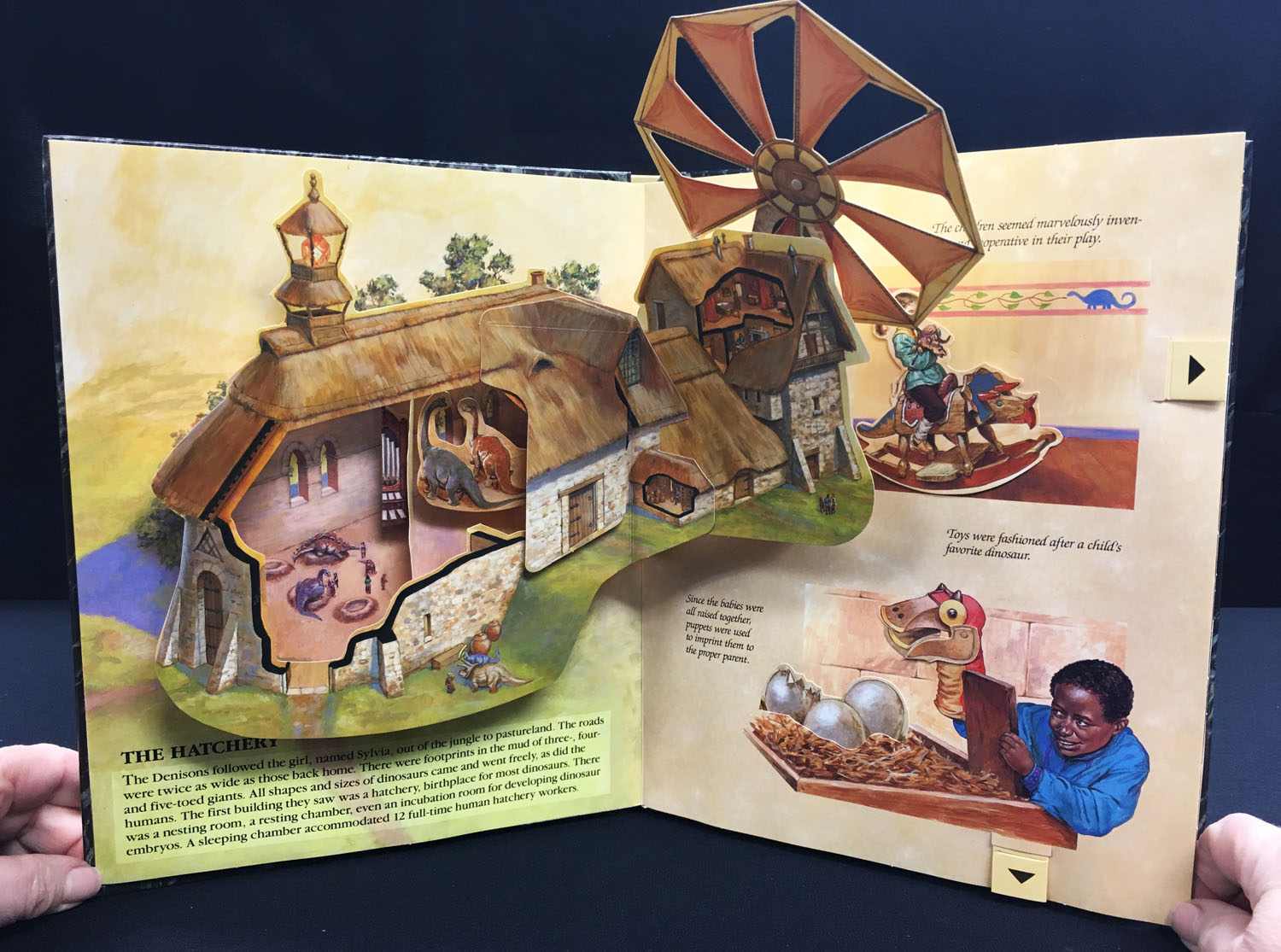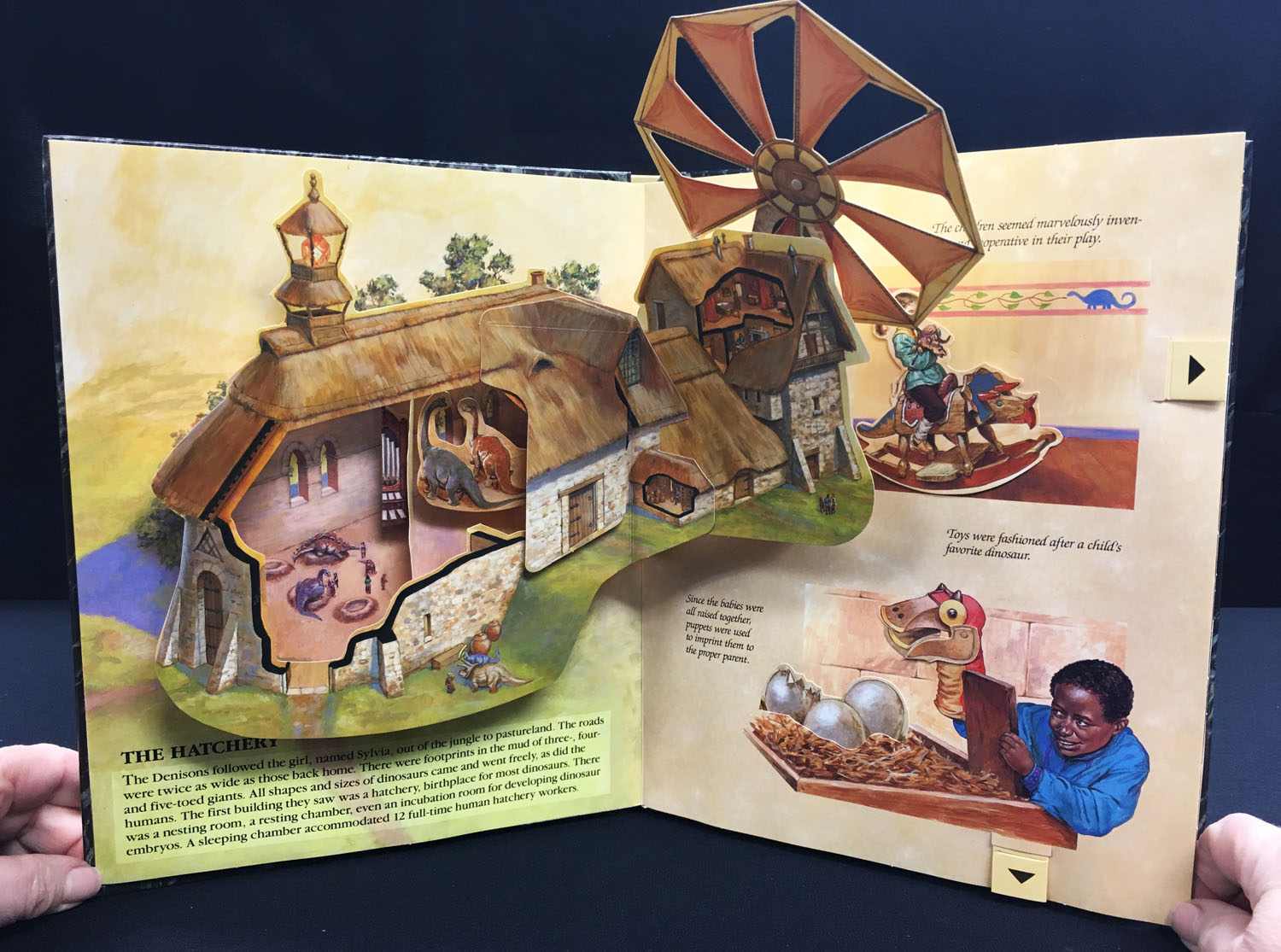 sold out
James Gurney's Dinotopia Pop-Up Book (Pop-Up)
Gurney, James. Illustrated by Michael Welply. Atlanta, GA: Turner, 1993. 4to. First edition. Glazed color pictorial boards.
Click on Large Picture Above for a Full-Page View.
Unlike Jurassic Park, James Gurney's Dinotopia is an uncharted island in which the dinosaurs all behave and live peaceably alongside humans. This Dinotopia pop-up features all sorts of movable mechanisms that bring the dinosaurs to life. Join children Arthur and Will Denison as they explore this magical world. A first edition with a complete number line in Fine condition.