Go Ask Alice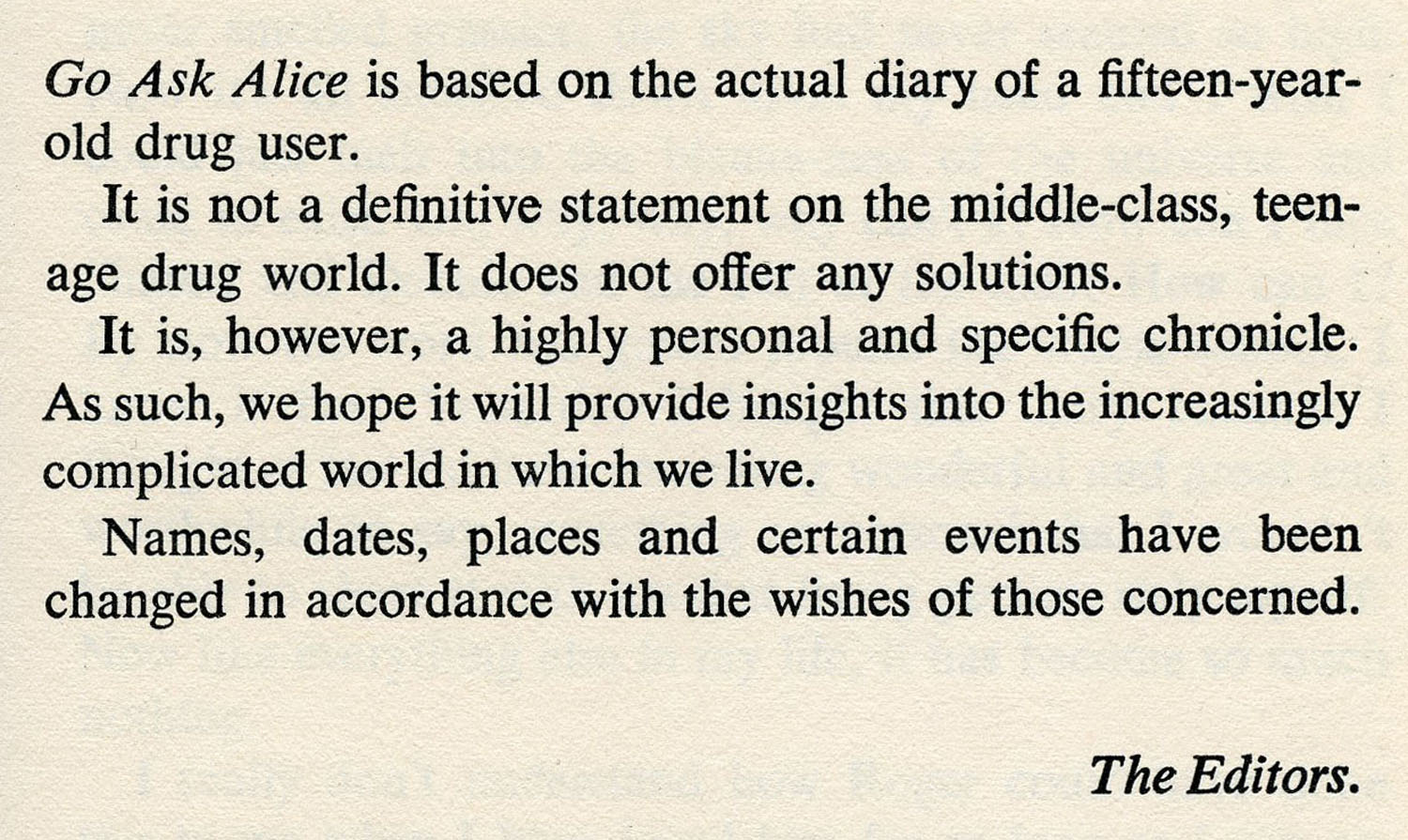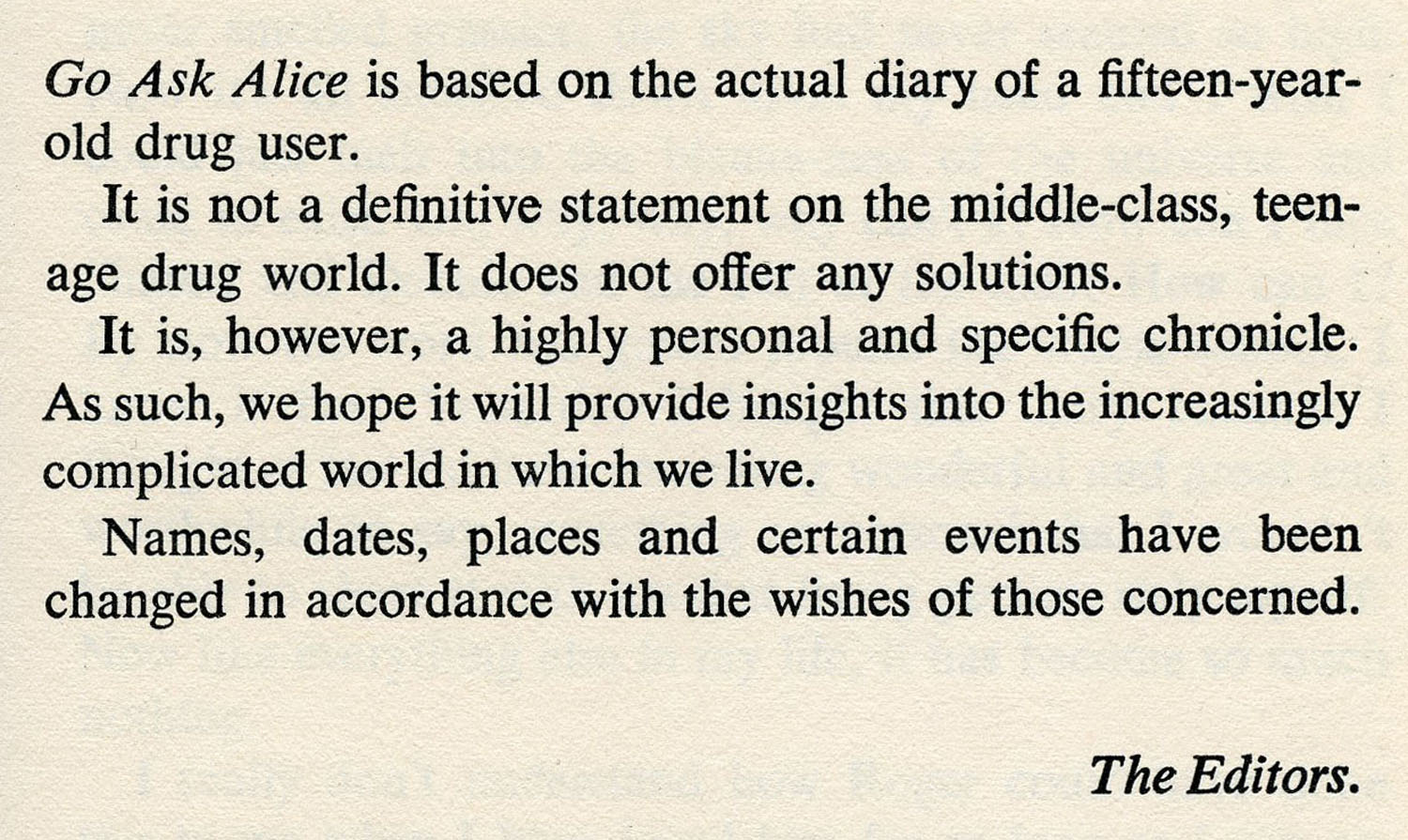 Go Ask Alice
(Anonymous). Englewood Cliffs, NJ: Prentice-Hall, 1971. 8vo. First edition. Yellow cloth stamped in black. Dust jacket.
Click on Large Picture Above for a Full-Page View.
This seminal anti-drug tirade from the 1970's was supposedly taken from a real 15-year-old girl's journals, but was later disclosed to be the work of a professional writer. Very scarce in hardcover and first edition (it was really a paperback sensation), this was one of the most influential young adult books of the decade. In Fine condition in a Fine dust jacket.