Barbapapa's Voyage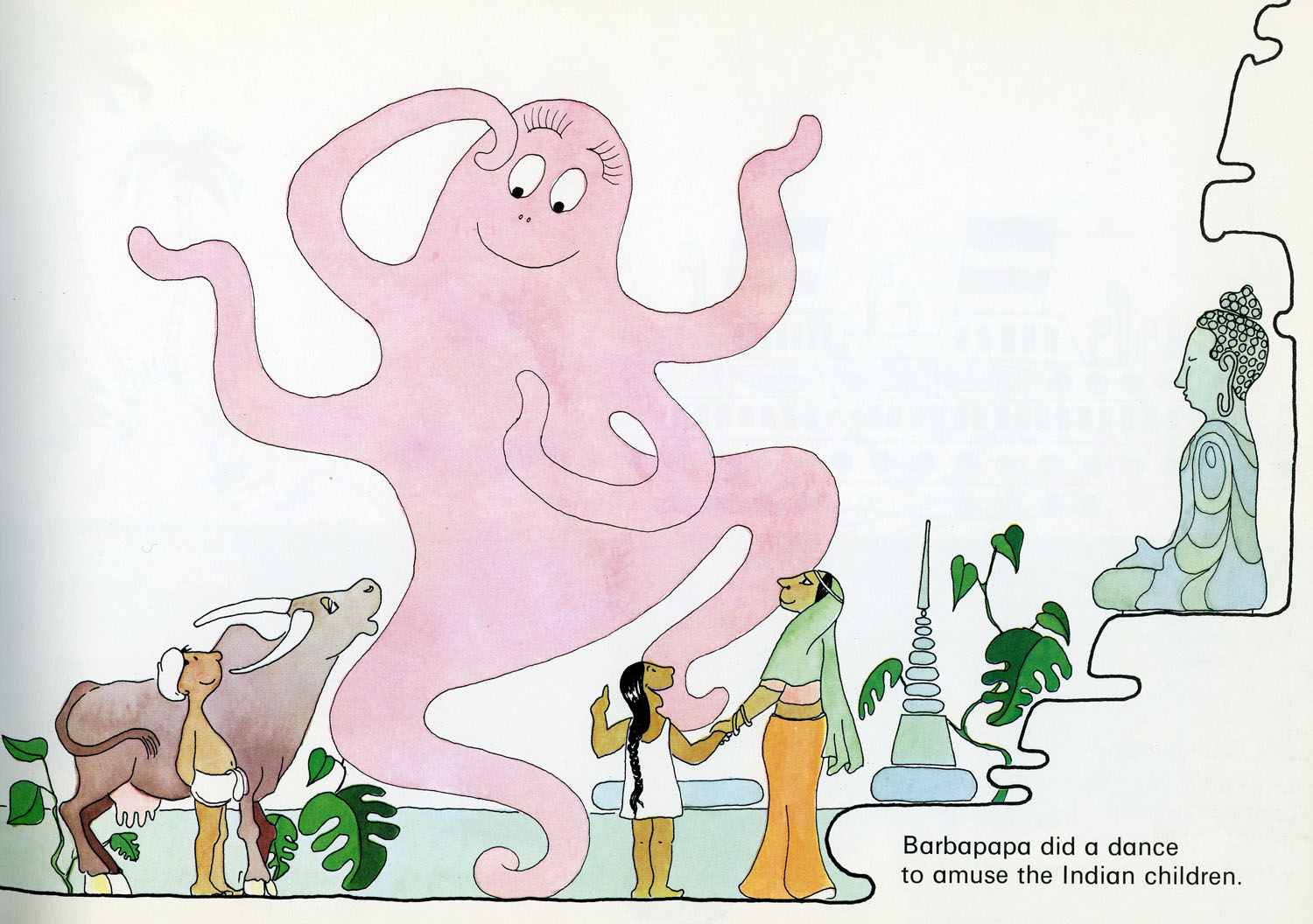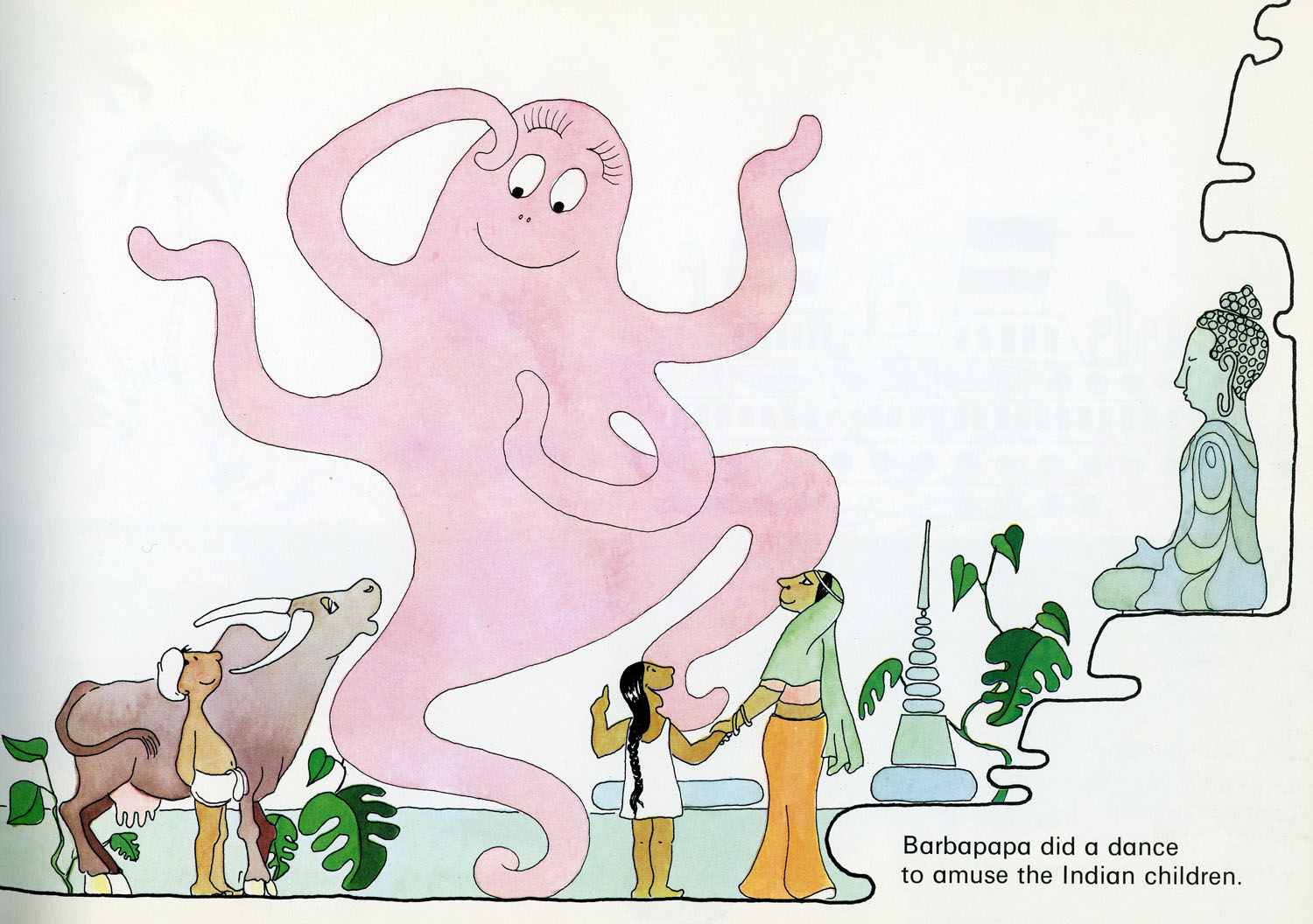 sold out
Barbapapa's Voyage
Tison, Annette and Talus Taylor. NY: World Publishing, 1972. Oblong 4to. First edition. Red cloth. Dust jacket.
Click on Large Picture Above for a Full-Page View.
Barbapapa is a huge blob of pink who lives with Francois and his family. Generally peace-loving and happy, Barbapapa has fallen on dark times: he needs to find a Barbamama. His search leads him to India, New York, and even outer space before he finds a Barbamama at home and starts a family. This first edition of the enormously popular Barbapapa series is in About Fine condition in a Fine dust jacket. World Library Binding (but never in a library).